Posted by
Apr 16, 2015
in
Advertising
|
Comments Off

on 7 Tips to Increase Direct Mail Response and Conversion
on

Direct mail is nothing but sending your business campaign publications directly at the doorstep of people using US Postal Service. Direct mail campaign is too popular as a marketing maneuver for connecting prospective customers and existing ones. Direct mailing service has an array of advantages over so called email marketing, especially at a time when most email users just dump any mails that do not directly concerns him or deserves a personal response. Compared to online mails, this type of doorstep mails at least connect the recipients more personally and the chances of making an impression or converting their interest get higher. Let us introduce here some great tips to increase response and conversion rate with direct mail marketing campaign of your startups, businesses or non-profit organizations.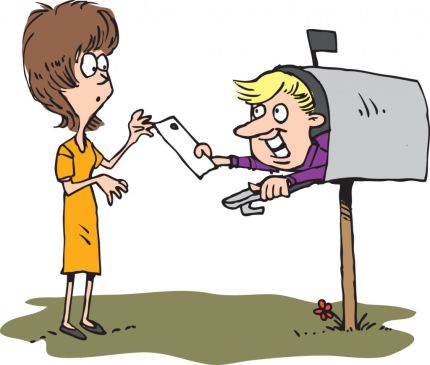 1.  Know your audience
Knowing your target audience and what type of direct mail maneuver would be suited to them is the most important consideration before your campaign. As per the target audience, their typical expectation, social constraints and as per your objective the mail campaign should be devised. Statistics concerning various direct marketing campaigns, demographic data, trends and typical need based studies, all these can help you formulate your strategy. There is another important aspect concerning the knowledge of your audience. Before starting out the campaign, you must accurately determine the time and place of recipients location and availability. Otherwise, a significant portion of mails simply can turn into wastage of time.
2.  Customize and personalize
A marketing strategy just cannot take a 'fit for all' plan into practice. As long as you do not know your target audience properly you simply cannot determine personalized strategy for different user groups. For different age groups, social positions and known requirements there must be different way of addressing the respective concerns. The mailed literature or brochure attracts the attention of a person as long as it concerns his area of interest or typical preference level.
3.  Offer clarity, call to action and incentivize
Your marketing message must be clear. Clutter free and every bit straight to the point, otherwise you face the same fate of being dumped on the garbage heap. Secondly, just telling them about your products is not enough as you need to direct them to action that translates into business. Offer them clear options for ordering the product, getting a test run, ordering a sample or simply knowing more about the services or products from the store and helpline. You can further push this call to action by offering some incentives.
4.  Offer an array of ways to respond
If anyone of your mail recipients just thought of reaching you for a single instant he should have enough communication options at his disposal. Phone, email, fax, social media, you should give them an array of options to reach you from anywhere and anytime.
5.  Test and mail repeatedly
In the case of nonprofits, there is actually no hard and fast success rule for direct mail fundraising and so as per niche and target audience the rate of response and conversion may vary to a great extent. So, often running a direct mail campaign will give you a test result and then you can adjust your strategy for the better. Secondly, running a direct mail campaign for nonprofits or businesses for just one time would not yield any conceivable result until you repeat the campaign again and again.
6.  Insist on striking a brand identity
Every time your mail reaches your audience they should feel the coherence and identity of your brand and campaign. This would make a deeper impression and earn better business conversion. Your mails should not create a loose and disjointed effect without proper identity.
7.  Optimize the effect with other marketing efforts
Often, direct mail campaign alone cannot yield much response and business output if you do not optimize this with other marketing campaigns running side by side. A diverse media presence and marketing campaign including digital, print and social media would help yielding results from direct mail (www.wisegeek.org/what-is-direct-mail.htm) too.