Posted by
Jul 19, 2017
in
Marketing
|
Comments Off

on Why Concept Testing in New Product Development is Important
on

Concept testing is a great way for companies to get in touch with customers' needs and generate innovative ideas when it comes to new product development. Here are some of the reasons why concept testing in new product development will help your company's success.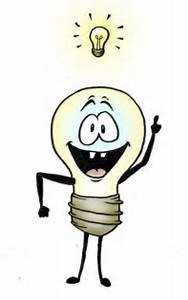 What is Concept Testing?
Concept testing is the process of collecting qualitative and quantitative data to evaluate consumer responses to a new product development idea. Researchers rely on an array of methods to solicit customer responses, employing surveys, written statements, images, or graphics to gauge customer responses to a new product concept. The data collected provides companies and product manufacturers with important information that can save them time and money in the long run on development and marketing costs. In other words, concept testing in new product development essentially allows companies to 'pitch' new product ideas to potential customer bases, soliciting customer feedback and reactions.
Coming up with a new idea for a product is an arduous process in and of itself. Multiple ideas are pitched and thrown out while only a select few make it to the concept testing stage. Concept testing in new product development is an absolutely essential way for developers and researchers to determine what aspects of a new product need to be altered or eliminated in order to appeal to customers, allowing companies to cut down on unnecessary production, labor, and marketing costs.
When Does Concept Testing Occur?
Concept testing in new product development occurs before a product is introduced to the market. Thus, developers can work out any 'glitches' with a product before spending time and money on manufacturing and advertising costs. Concept testing doesn't only allow for researchers to evaluate customer responses to the product itself, however. Researchers can also evaluate best practices involved in marketing and advertising campaigns. It's important to recognize that concept testing focuses predominantly on the product concept or idea; it is not necessarily the same as marketing or advertising texting.
Concept testing in new product development also allows researchers and develops to stay attuned to changing market trends. Through the data collected, researchers can evaluate what types of products customers are interested in, or can identify an unfulfilled niche in product development, thus anticipating customer needs. Concept testing helps companies get closer to the customers they serve because customers will provide helpful and genuine feedback regarding the new product or service the company is pitching. As businesses and organizations look to launch a new product or invest in the development of a new product idea, concept testing is a valuable way for companies to identify the unique perceptions, wants, and needs of the intended market.
All Feedback is Good Feedback
Of course, some product concepts will solicit unfavorable responses, in which case businesses and organizations will have to go back to the drawing board, as it were, either tweaking their concept ideas based on the feedback provided, or scrapping the idea altogether. Few new product companies receive overwhelmingly positive reviews by test audiences, so the majority of concept testing projects understand that it's a process of revision, revision, revision, until the concept is just right.
The feedback that companies and organizations get from concept testing in new product development aids them in creating the best possible products, or in investing in the best possible product idea to appeal to their customers. Sometimes, companies will research various markets, depending on how large a market-base they are looking for. Both small and large companies participate in concept testing because the advantages it provides far outweigh the expenses associated with it.
Competitive Markets
Businesses are perhaps in more competition with one another than they have ever been before. As the world becomes increasingly more globalized and online shopping is quickly becoming the norm, companies find themselves having to come up with new and smarter ways to develop and market new products. Concept testing in new product development helps companies differentiate between a good idea and a great one, helping them to offer customers only the best new products. It's a consumer's world out there, after all, and companies need not only to be accountable to their customers, but also to be highly aware of consumer perceptions, needs, and desires. The way that people do business has certainly changed with the onset of the new millennium, and companies must keep up with the trends in order to stay competitive.
Concept testing in new product development is a great way for companies and organizations to assess customer trends and desires when at the preliminary stages of a product's development.