Posted by
Aug 21, 2019
in
Marketing
|
Comments Off

on Digital Marketing Agency – How Digital Marketing Helps You to Grow Your Business Effectively?
on

For successfully penetrating the Chinese market means brands are able to distinguish their products from the substitutes. It is very challenging for achieving this level of brand consciousness and promoting your brand in China is totally different than the rest in the world. Brand awareness has an effect on people's minds. This means a customer can able to connect the slogan, the logo, the name and other attributes of a particular company or product. In this post, we will explore how digital marketing agency in China can leverage to build your business in China.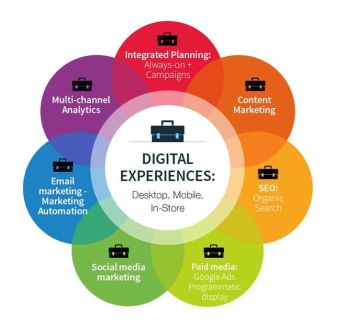 The key to sell in China is Digital Branding
Any discussion on how to develop brand awareness in China requires tapping the digital environment as a priority strategy. According to a report in 2018, the internet penetration in China is more than fifty percent which means there are three to four times the number of smartphone users and over twelve times the number of mobile payment users than in the United States. In addition to that, the rural internet users are also increasing with a penetration rate of over 35 to 40 percent.
For promoting a band successfully, it requires a target to reach, uniqueness and exclusivity of the product or the business to create an impact in the market. A digital marketing agency will help your business to full ambitions and create specialized services and products that will help to tap a large audience. The USP or Unique Selling Proportion is central to how visible and valuable your business can become in the market. Business needs to understand that the efficiency to manage a brand depends directly on how your company's employees understand your products and promote its values to the consumers.
Trending Strategies to Build Your Business
Here we will be discussing some of the core trends that you must note while formulating a digital marketing strategy.
Short Videos
This is a huge trend in China and there were more than 350 million viewers of shirt video. The short video platform is becoming lucrative for branded content. The brands who promote their services and products through videos earn three to four times more. When using this strategy, you have to remember the "Five Seconds" rule where you need to catch the viewer's attention in the first five seconds.
OmniChannel Policy
No algorithm can able to give you accurate data when and why each client will be making a purchase or an acquisition. E-tailers use omnichannel e-commerce because they have built up offline investments over the years. Over the years, retail customer interaction has been changing rapidly from traditional ways of visiting the stores to shopping in the comfort of our own place through e-commerce. Now various e-tailers use a New Retail omnichannel policy that demands higher customer-centric interaction that can be achieved seamlessly through leveraging data technology.
Group Purchases
 Your digital marketing agency in China encourages a close group of people to purchase together for availing high discounts and forms a significant portion of online sales. It is a fast-growing trend based on the share/split model.
Tools for creating Online Buzz
The development and maintenance of online buzz are fundamental for longevity and brand appeal in China and here are few tools for creating online buzz.  For social media networks use Tudou, Youku, Weibo, and WeChat. Use Taobao for online shopping websites. Since China is the best for new websites and for online communities use Douban.  It is important to stay up-to-date with these popular platforms as the latest topics and issues trending on these platforms so that you can able to promote your brand effectively. For instance, a luxury leather goods company uses the power of social media and mobile shopping to appeal to Chinese millennials.
Content Marketing
For any brand to flourish content is the king. Hire a digital marketing agency in China to create engaging content for consumers that should be informative and entertaining. It will allow a consumer to hold, sometimes, negative, positive or lasting associations with your brand. Consumers can provide feedback on various social media platforms that will help you to understand their online behavior and create promotion strategies for preserving the image of the brand.