Posted by
Jun 15, 2020
in
Helpful Tips
|
Comments Off

on How an eSports Agency Can Help Build Your Brand
on

Marketing is a massive industry worldwide, and there are a lot of options when it comes to places and media types to market through. If you're a brand that wants to be noticed in some of the latest trending places, and it is appropriate for the products and services that you offer, then eSport is such a huge marketplace that it's going to be a huge benefit if you can find a way to market your brand through it. As of 2020, the Newzoo Global Esports Market Report states that global esports revenues are going to grow up to $1.1 billion, which results in a lot of opportunities for visibility of your brand globally. However, eSports isn't just as simple as buying ads space, or sponsoring teams or competitions on a whim; there are a lot of nuances that, if not done right, could see your brand booed out quickly, putting up blockades for further marketing in that sector. With the help of the right eSports agency, you can use their professional experience to help make a splash with the millions of fans watching eSports monthly.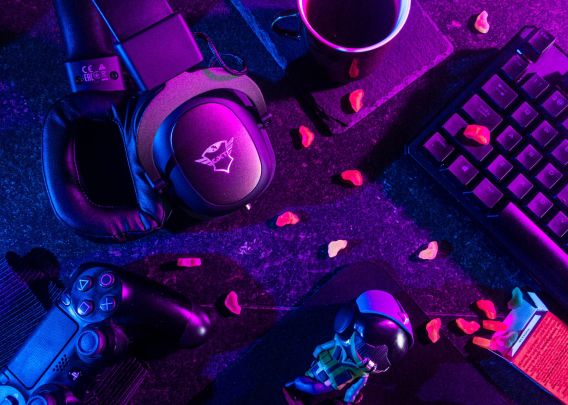 Insight from an Experienced eSports Agency
Similar to any marketing agency, the biggest benefit you get from hiring an eSports agency is the experience they have in the marketplace. With experience comes knowing what can work in eSports marketing, what doesn't work, and, most importantly, what eSports your brand would be able to mesh with. Fans of eSports are very passionate—and fickle—when it comes to the advertising and the brands that they see in what they are watching; any wrong move made in a marketing campaign can see your brand bombarded with negative feedback and reviews, and you'll find it harder to get back into eSports marketing anywhere.
There are many places that an eSports agency can make recommendations that will help you focus your advertising because blanketed advertising everywhere in eSports is not going to be very effective; each game and tournament style has a very different viewer base. An eSports agency will analyze your brand's appeal, and your businesses atmosphere, and will be able to match you up with the eSport or game genre that will best match your brand to start your eSports marketing campaign on solid ground.
Finding Appropriate Sponsorships for Your Brand
Sponsorship is the most common way that a brand will expand their visibility in the eSports arena; they'll either choose an event to sponsor, a team in a specific eSport, or a specific player (or set of players) that stream actively and are well respected with a large fanbase in the eSports community. Through an analysis of your brand, an eSports agency will be able to narrow down the best choices for you, and help you in crafting a well thought out and creative way to entice a sponsorship deal that is beneficial to all sides. A majority of the funding for eSports competitions comes from sponsorship deals with brands, so there is a lot of space available to get your brand noticed in competition events.
Creative Thought Processes
Creativity is at the heart of any good and effective marketing campaign; people are going to ignore boring and constantly reused advertising techniques. With the help of an eSports agency you can get the opinions of a creative team with experience, and then, together, you can craft a marketing campaign that will grab the eye and hopefully the hearts of the consumers watching eSports. Trends change quickly, and being able to "read the room" when situations change in the world is something that an eSports agency is going to be able to excel at to ensure your brand is on point.
Cost Effective Marketing in eSports
Any marketing campaign is going to be judged primarily on its success through a return on investment (ROI) metric, ensuring that the amount of business your brand gains outweighs the marketing costs. With an in-house marketing team, you can do many things, but if you are breaking into a new marketing segment, you may not want to spend the extra costs on hiring new employees that are trained and have experience in that area. With an eSports agency at your initial meeting you can give them a budget you want to stay within, and they will be able to give you accurate expectations that will work within your budget, greatly reducing the ballooning marketing costs in-house teams can sometimes have.
An eSports agency gives you the necessary advantage you need when breaking into the eSports marketplace by leveraging the experience, creativity, and cost effective marketing campaigns that ensure that your ROI stays positive, and that consumers are drawn to your brand.