Posted by
Sep 8, 2017
in
Marketing, Staffing
|
Comments Off

on What to Look for in Marketing Staffing Agencies
on

Creative. Tactical. Bold. Thoughtful. The skills and characteristics of a great marketing team member are about as far-ranging as they come. That's what makes it so challenging to find a good group of candidates to choose from when you're hiring designers, developers, copywriters, social media mavens, and project managers. This is also why it can be a good idea to call on the help of a marketing staffing agency to help you fill out your roster.
It's important to remember, though, that not all agencies are created equal. Some will provide significantly better service and results than others. Here are a few things to pay attention to when looking for a marketing staffing agency.
The Promise
What is the marketing staffing agency promising you in terms of services? Is their offer good value for what you're paying? Before agreeing to work with an agency, make sure that you'll come out better for it, and that they'll provide you with something that you can't easily obtain on your own.
The key is to know what you need. Maybe you need access to a larger pool of candidates than you've been able to find on your own. Or maybe quantity isn't an issue, but you've been struggling to find quality candidates. Maybe it's speed or a very specific skill set you're looking for. Whatever it is, make sure that their promise match up with your needs.
The Track Record
There are plenty of marketing staffing agencies out there, but not all of them are worth your time. Before you come to an agreement with one, ask them for references. Expect them to provide proof of their success rate. If they can't prove that they have a successful record with other organizations, don't expect any better out of your dealings with them.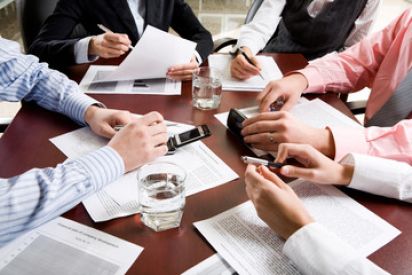 The Reputation
Of course, it's one thing for a company to assure you that they've got the goods; it's quite another for their clients or the industry to back up that claim. Clients and former clients will have no desire or motive to paint the agency in a more flattering light than necessary, so for a completely honest take, talk to others in your industry who have dealt with the agency in question. You'll learn quickly if they're as good as they say.
The Professionalism
A lack of professionalism, or any sign of disorganization, is a red flag when dealing with a staffing agency. Things like vague communications, delayed responses, key information communicated verbally rather than in writing, missed contract terms, and confusion or uncertainty about what they're providing are all signs that you should run the other way! After all, the purpose of working with an agency is to take advantage of their systems, knowledge and level of organization. Anything less, you can definitely do yourself.
The Fine Print
Finally, as with any contract, always look at the fine print. Make sure you pay attention to every term in your contract; otherwise, you may be surprised to find that their services run out after a certain amount of time or number of candidates, or that they're not obligated to provide a certain quality of candidate.