Posted by
Jun 18, 2020
in
Marketing
|
Comments Off

on Video Production Services – Benefits for Your Small Business to Using Video Marketing
on

The quality of video production, the knowledge of the production team, and understanding of video production techniques all impact the final video. When it comes to developing video marketing content for your small business you want to make sure that the video content representing your brand is well produced. Further, if the video is creative, visually appealing and detailed, it is bound to leave a strong impact on the viewer and increase retention, recall and memory.
With social media, video marketing has become an powerful channel to reach customers and clients. With that in mind, as small business owners seek to integrate video marketing into their efforts, let's focus on the benefits small businesses can reap by outsourcing video marketing efforts to video production companies which offer a diverse set of film production services.
Benefits of Video Production Services to Small Businesses
1. Your video production services partner will manage the production team
Your small business is focused on the job at hand – which keeps the wheels of your business turning. If your small business does not deal with film production in any manner, it makes no sense to burden your workforce with the added responsibility of becoming an in-house film production team. Instead you are better off finding a video production service Miami provider who can partner with you on your video marketing efforts. By finding a video production company that you can work closely with – they'll have the production team, as well as the expertise to efficiently manage the video production and help you create content that tells your story.
2. You don't need any filming equipment
Another expense to consider if you're thinking about taking video production in-house – is the equipment that is used to produce the marketing collateral. This can start with a camera and quickly grow from there to include a litany of other other devices including tripods, lights, audio equipment, as well as any number of tools to stabilize or capture shots with movement. The fact of the matter is there's a lot of gear to consider – and of course knowledge on how to use that gear – for a small business that's a lot of added expense and expertise to have in-house. Whereas if you work with a video production services firm they will have all the tools of the trade to capture your corporate video production or video marketing assets.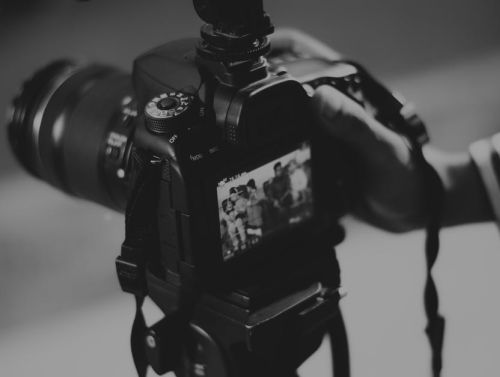 3. Expertise and Experience
Another advantage of working with a video production services company is access to the vast experience and expertise these companies have. These organizations have video producers and the various technicians that can help to capture and craft your video assets, as well as guide the production and work with with your team to ensure the production meets your vision. When you work with a video production services firm – you're able to efficiently achieve your vision and tap into the power of video marketing for your small business.
4. Quick Turnaround Time
Film production companies that offer video production services deal with video production on a daily basis and help multiple brands and companies coming from a wide array of business verticals. That said, they should be able to help you quickly execute your video production strategy, rather then having to first train and internal team on how to utilize the equipment and then execute the production. Further, video production companies know how to work on last-minute changes, tight schedules and adhering to the deadlines identified for each video production project.
5. Latest Trends and Techniques
Your business is no different than so many others. Making the investment in a video marketing strategy – which will help to reach customers and drive the business forward. To that end, you want video production that is professionally done, on-message, and produced using the latest tools. The video production companies your speaking with will be familiar with producing corporate video content in 4K, as well as using a number of tools and techniques that allow your organization to produce video marketing content with a professional feel. Further, working with a professional video producer will allow your own business to share the latest trends and techniques within your own field.
So, if you are a small or large business that is looking to adopt a video marketing strategy, finding the right video production services partner will go a long way to achieving success and allowing your organization to identify, develop and produce corporate video content that resonates with your audiences.
Posted by
Dec 27, 2018
in
Advertising
|
Comments Off

on The Benefits of Using the Services of an Advertising Company
on

If you own or operate a business in Texas, you can benefit from partnering with an advertising company in Austin to meet your marketing goals. Even if your company does some in-house advertising or marketing, by enlisting the services of a professional, you can spread the word on your business and gain new customers faster than you'd ever believe possible. When working with a professional advertising company in Austin, you can take your marketing plan – and your business – to the next level.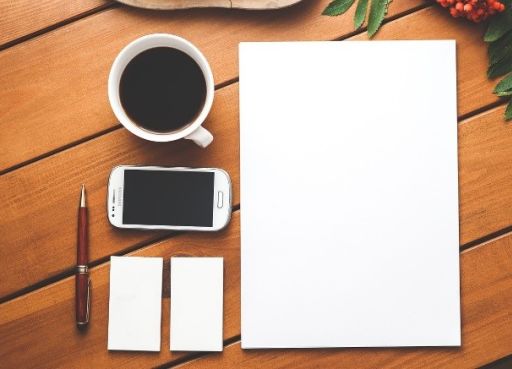 Trust the Experienced Advertising Professionals
There are many benefits of using the services of an advertising company in Austin. They are the marketing professionals who know exactly how to attract an audience. These companies have the knowledge and the experience behind them, and they understand what it takes to stand out. With years of ad campaigns in their portfolios, advertising companies know exactly what works and what doesn't. This vast experience in the world of advertising is something that simply cannot be achieved within your organization's internal marketing department. A smaller, in-house marketing team simply does not have the same available resources as an external agency. Ad agencies are made up of a whole team of individuals who have worked on hundreds (if not thousands) of marketing campaigns, for everyone from small businesses to major corporations. These professionals know the advertising world and having worked with a diverse group of companies in the past; they know exactly what it takes to stand out among the crowd.
Boosting Your Company's Brand
Especially in the cases of new business ventures or companies that are struggling to gain a following, hiring an advertising company in Austin can make all the difference in building the recognition of your brand. No matter what kind of company you own, each business is its own brand. You are not simply providing a product or a service to your customers. In order to become truly successful, you need brand recognition and brand loyalty from your customers. Advertising companies recognize that the building of a brand involves thousands of moments in which you can connect with consumers. Every interaction that is had between your brand and a customer is an opportunity to reinforce what your company believes in. The individual impressions that your brand makes on its customers are moments. These can include advertising moments, social moments, transactional moments, and more. When all of these individual moments add up, they create a powerful, lasting impression and create a sense of brand love. A great advertising company in Austin will not only successfully sell a company's product or service to a customer – they will create a sense of brand love or loyalty that will keep that customer coming back for more.
Gain an Outside Perspective on Your Organization
It can be difficult for an internal marketing team to recognize what makes your business stand out from the rest, simply because they are too close to see it. By hiring an external advertising company in Austin, you gain the opportunity to gather a fresh perspective on your brand. These external ad teams are often working with hundreds of companies at once, allowing them to see first-hand what is happening in many different industries at the same time, compare and contrast the services and products offered, and determine what angle would be the best approach to take when promoting the uniqueness of your brand.
Working with a team outside of your organization can assist you in finding your brand's voice, identity, positioning and customer journey. Advertising companies also keep a close eye on the data and analytics behind all of their marketing campaigns, which will assist you in gaining a deeper understanding of your brand and the effect that it has on your consumer. This ensures that every decision made along the way is informed and every impact is measured. You will come to understand who your customers are and what compels them to remain loyal to your brand. Forging a real relationship with your customers is possible with the assistance of an advertising company in Austin that can take your company's marketing plan and turn it into a lifestyle based around your brand. If you've only worked with internal marketing teams in the past, it's about time to see what a fresh perspective can do.
Posted by
Dec 5, 2018
in
Video
|
Comments Off

on Video Marketing Service and Why it Succeeds Nowadays?
on

Video marketing is going to outrank all types of marketing communication in the coming days. According to Wyzowl statistics, 79% of consumers prefer watching a video to learn about a product instead of reading texts. And 84% of consumers purchase product after watching a brand's video. Many businesses have started realizing the importance of video marketing services as well. This is why 63% of businesses have already started using videos as their primary marketing tool. And out of those, 82% of businesses find the video as an important integral part of their marketing initiatives.
This is the right time to go for video marketing before the market gets saturated. Not just because every other business trying to join the bandwagon but because this is the most profitable and versatile online marketing tool available today.
If you are still not convinced or want to find out more about the importance of video marketing, then the following five reasons will help you make a decision. Take a look.
#1 Gives a Good Return-on-Investment
ROI is the key success factor for every business. You might have the financial capability to invest money on a marketing initiative but if it doesn't generate a good return-on-investment, your business will have a miserable future.
The good news is that 83% of businesses acknowledged that video marketing offers good ROI. Even though you might find video production is challenging and not an economic marketing tool but it pays off big time. Most importantly, with the sheer rise of advanced online video editing tools, video production and marketing is becoming more sophisticated and cost-effective. You can even use your smartphone to produce decent videos.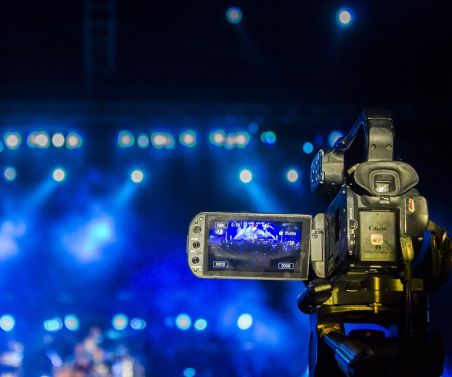 #2 Boosts Conversions
We did a market research on video marketing service recently and found that many businesses still wary of going for video because they think it's not a money-making tool. That's not true at all! Here are some stats that prove why video is the best money-making marketing tool you can ever have.
● According to a report by Unbounce, by including a video on your landing page, you can increase conversions by 80%.
● As per a report by ReelSEO, by incorporating a video on your website's home page, you can boost conversions by 20% or even more.
● According to Wyzowl, 72% of businesses acknowledged that having a video marketing strategy has improved the conversion rate of their website.
● 64% of businesses believe that videos have directly increased their sales.
#3 Helps You Get Love from Google
Google has a simple rule for ranking websites or videos. If you provide good content to users, Google will make sure your content reaches the maximum by putting your brand to the top of search engine result pages (SERP). And this is where video marketing service can help.
Videos help you increase the time spent by visitors on your website. This gives a signal to Google algorithms that your site has good content and able to connect with your audience for a longer period. The search giant will then push your site to the top of the SERP.
According to a report, your website will be 53x more likely to show up on the first page of SERP if you embed a video on your website.
Also, remember the biggest video platform YouTube is owned by Google. So optimizing your videos for YouTube will also improve your brand visibility both on Google and YouTube.
#4 Helps You Explain Difficult Concepts Easily
One of the biggest advantages of video marketing is that you can explain any type of concepts or messages easily. A video comes with many different formats such as explainer and animated videos. Just choose the one that works best for your business or product and you will be good.
For example, to explain a complex concept, you can produce animated videos as it's a perfect mixture of simplicity, emotion, and nostalgia.
Similarly, if you have a newly launched product, you can create explainer video to help potential customers learn the benefits of your product. Reports suggest, 98% of users watch explainer videos to learn more about a product.
So do you think you can ignore video marketing service to communicate your message? Do you've any questions? Please feel free to leave your comments below.
Posted by
Nov 28, 2018
in
Marketing
|
Comments Off

on Top Three Crucial Interview Questions for Marketing Positions
on

When you are interviewing for a marketing position, it is best if you prepare in advance for the variety of questions you are likely to encounter. The most commonly asked questions deal with your knowledge about the marketing industry in general and in specific about the company you hope to work with. Prospective employers will want to know how much you have bothered to research their products and services.
Even if you are seeking an entry-level job, you should do your research. It is far better to be over-informed than clueless. Since you want to work with them and immerse yourself in the marketing of their products and services, you had better find out everything you can about their business.
It is generally easy to find information online, so find it and take notes. Don't take interviews lightly. People are offering you their valuable time when they interview you, so always try to do better on your end. If you don't get the job, it shouldn't be on account of a lack of preparation on your part.
Here are three essential interview questions for a marketing position:
1. Why are you interested in this specific marketing job?
Generally, interviewers don't want to hear the answer that mountaineers give for climbing a mountain – because it is there. No, they don't want you to tell them that you applied because the job was on the job board and your dire financial straits compelled you to apply. Even if that is the case, the interview isn't the place for such unvarnished honesty. They have limited time and they only want answers related to their interview questions for marketing position. They want to hear professional-sounding and convincing reasons for your interest in the job.
For instance, you applied because your skills match the ones they require, and you think you have what it takes to handle the position. If you give this answer, explain it with verifiable examples of any similar work you undertook, and try not to sound like a corporate robot. Don't tell them you are passionate about marketing. That is what they probably hear from everyone, and if they hire you, it will be for your originality, not your clichés.
2. If we hire you, what can we expect from you in the first few weeks?
Interviewers ask this question to discover how much you have researched the position you are applying for and the company you want to work with. If you have done your research, you will know the type of work that you must do in that position, and you will also have an idea about how that applies to marketing the company's products and services. Having a basic idea of your job responsibilities is very important. It tells the interviewer that you know how to prepare in advance and that you are earnest about wanting to work with them.
Give them a gist of what you know and then take the opportunity to ask for more information about the work and the company. Normally, they ought to be glad to tell you since you have shown yourself to be sincerely interested.
3. What different marketing concepts do you think we should use for our products and services?
This is another question to gauge your awareness of what exactly the company does and how it markets its products and services. Take the time to read the content on the company's website. Do they talk about their current marketing efforts on their blog? How do they use their social media? How many marketing platforms do they use? What kind of marketing campaign have they run in the past or are currently running? What appears to be their target audience? What kind of public response are they getting? How do they interact with their clients or customers?
Look at their competitors, see what they are doing in their marketing, and make comparisons. Think about what you would do differently if you were handling the company's marketing efforts. Why would that be necessarily better than what they are doing at present? You need to be able to explain this succinctly. Try to explain in a helpful tone, not in a critical tone. They are hiring marketing professionals to assist them in doing better, not for listing their mistakes and giving them the superior treatment.
Keep in mind that you are marketing yourself every time you go for an interview. Pull that off well, and the rest will be a breeze.
Posted by
Oct 9, 2018
in
Helpful Tips
|
Comments Off

on Three Marketing Interview Questions to Ask All Candidates
on

Marketing is a profession that is difficult to pin down with precise definition. Its scope is too fluid and extensive, and this makes things somewhat problematic when it comes to assessing potential marketing candidates. If you were interviewing someone for a mechanical engineering position, for instance, their engineering skill sets would generally suffice to demonstrate their ability to get the job done. You must take a different approach when it comes to hiring a marketing candidate.
In addition to understanding how marketing works and having enough knowledge of various marketing strategies, the candidate has to have the right kind of attitude to thrive in this industry. A career in marketing, for the most part, is not for the fainthearted. You must have the ability to deal with setbacks, to bounce back from rejections, and to still find the energy to forge ahead and convince people of the feasibility of your marketing strategy.
The following three marketing interview questions can help marketing recruiters identify if a prospective candidate has what it takes to do well in this field.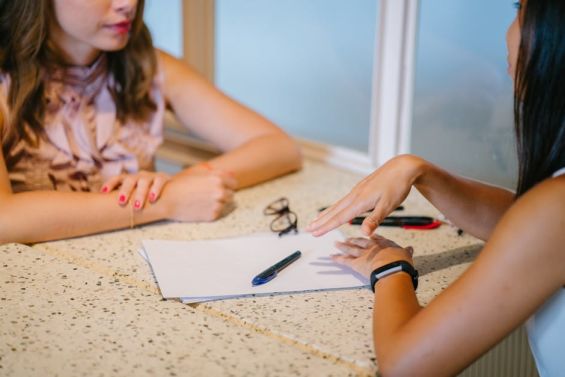 Why Are You Seeking a Career in Marketing?
It seems like a standard question, but it is a significant one. With this question, the interviewer wants to understand the candidate's primary motivation for taking this career path and to check if they are here for the long haul. It would be to the company's disadvantage, after all, if they were to hire someone with no passion for and no serious interest in marketing.
The interviewer also wants to know if the candidate has realistic expectations about a marketing career and if they are aware of the day to day responsibilities they would have to undertake. Also, the question seeks to discover if the candidate is capable of self-reflection and self-assessment, has ambition and intelligence, is articulate, and can get along with diverse people.
What is Your Idea of a Successful Marketing Campaign and Why?
Here is the candidate's chance to demonstrate their understanding of marketing campaigns, their knowledge of past and/or current marketing campaigns in the real world, their familiarity with different marketing methods such as optimization techniques, A/B testing, lead generation, inbound and outbound marketing, using marketing analytics tools, and their ability to explain what makes a marketing campaign a success. The interviewer wants to understand how the candidate thinks, if they are logical and capable of looking at the bigger picture or if they have the tendency to get bogged down by details.
It is also important to know if the candidate considers the end consumer and cares about customer satisfaction, not just company profit. It is a positive sign if the candidate can show how well they keep up with industry trends and how they take those into account in drawing up their marketing plan.
How Would You Deal with Setbacks and Difficult Clients?
Presenting the candidate with a hypothetical problematic situation and asking them how they would resolve it or asking them to give an example of a real-life difficulty that they dealt with to their satisfaction can give the interviewer an idea about the candidate's ability to remain calm and rational when things are not going well for them.
Stress and dissatisfied customers are common and regular occurrences in the marketing field, so it is essential that a potential marketing candidate doesn't fall apart at the first whiff of trouble. It is several points in the candidate's favor, of course, if they instead display the ability to overcome a charged situation with constructive solutions that can retain and even improve the company's standing with consumers.
Asking these three questions and noting the answers can help interviewers sift through applicants and select candidates with an aptitude for marketing. There is, of course, no one right answer to any of the questions. The answers will vary according to the personality of the candidate, their background and experience, and the role they are applying for.
What interviewers generally look for, more than just ability and passion for marketing is someone with a broad outlook, who is quick thinking and easy to get along with and will fit in well with the overall company culture.
Posted by
Aug 28, 2018
in
Marketing, Helpful Tips
|
Comments Off

on Ten Toughest Marketing Interview Questions
on

As an interviewer, you need to ask questions that allow you to uncover the strengths and weakness of the candidate you are interviewing. You are not going to achieve your objective by asking rudimentary questions. To help you achieve your recruiting goals, we have compiled a list of the top ten toughest marketing interview questions to test your marketing talent.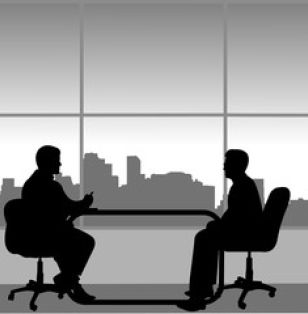 1. Which Marketing Method Is Best- Education-Based Marketing or Selling Based Marketing?
There is a fine line between sales and marketing and this question would help you identify if the candidate is from marketing or sales domain. The right answer to this question is education-based marketing.
Education based marketing gives the customers what they want – advice and information. This helps them take the right purchase decision. Selling based marketing is more likely to fail as it is designed with the sole purpose of selling.
2. How Would You Ensure the Money Used in a Marketing Campaign Is Not Wasted on Targeting the Wrong Audience?
The candidate should ask questions to get a clear idea about the target audience. After you define your target audience, the candidate should be able to mention different ways to reach the target audience. Some ideal ways to reach the target audience can be PPC, social advertising, direct mail, display ads in trade publications, feature articles, and even tv and radio spots.
3. Have You Worked in Sales?
If the candidate has worked in Sales, it is a plus point. Only a person who has worked in sales would know how people make buying decisions that would ultimately help in creating effective marketing strategies.
4. Do You like to Work Alone or in a Team?
This question is aimed to know more about the personality and the preferred method of completing a task. There is no right answer for this question and you need to evaluate the answer on a case-by-case scenario basis. Different situations may require the marketer to work alone while some situations may need efforts from all members of the team.
5. How Do You Measure Marketing Success?
This is one of the marketing interview questions that give you an opportunity to discuss tools that are useful in the day-to-day job duties. For example, for online marketing, you can ask the candidate if he/she is familiar with Google Analytics and with metric acronyms like CPA, CPC, and CTR.
6. What Is Your Biggest Marketing Failure?
Majority of marketing candidates face failure at some point in their career but many would not be willing to talk about it. Some marketing failures come due to personality conflicts while some come due to lack of experience.
Only genuine candidates would accept failures or show the readiness to take responsibility for it. Try to find out the reasons behind failures, what went wrong, what the candidate did to put things in place.
7. If Your Marketing Campaign Does Not Work, What Could Be the Reasons Behind It?
This can be a follow-up question for candidates who tell they have not met failures in their marketing careers. The answer to this question will help you determine whether the candidate would take responsibility for his efforts or put blame on someone else.
8. What Do You Know About the Role You Are Applying For?
Each marketing role is different, and its success is measured differently. The candidate should have complete knowledge about the job profile and the responsibilities related to it. You need to ensure the candidate can live up to your expectations.
9. Which social media channels do you have experience with?
Find out if the candidate has proven experience in social media marketing on popular channels Facebook, Instagram, and LinkedIn. If you are looking for something with a younger demographic, look for candidates that have had success with platforms like Reddit or Snapchat.
10. What Kind of Management Style Do You Prefer?
Some marketers prefer hands-on-style with a lot of direction while some like to be given their space to work. You need to look for a candidate who knows how to stay composed, professional, and diplomatic in different situations.
These are some of the toughest marketing interview questions that would help you get more visibility of the candidate's skills and personality and help you select the best candidate for your next marketing role.
Posted by
Jun 15, 2018
in
Online
|
Comments Off

on When Do You Need the Help of an SEO Expert?
on

SEO can be learnt easily but it is not as easy to master. Experts can make a huge difference to your business and help you build an effective strategy. If you have been wondering when you need to hire a Houston SEO expert, here are a few reasons it is time for you to hire one now.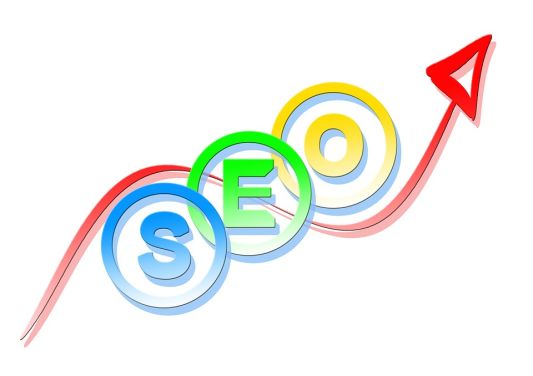 1. The specialist will know what to do when: Business owners understand every aspect of their business but it is best to leave SEO to a specialist who will know what to do in order to help grow your business. The specialist will be updated with the constant change in SEO and will help you market your business without an interruption. SEO is basically a full time job and you have to manage the entire business and not a single marketing department.
2. SEO rules keep changing: An SEO expert remains updated with the latest tools in the marketing industry. The rules of SEO constantly change and only an expert can immediately develop a strategy to adhere to the same. It involves a lot more than placing well researched keywords. SEO is about your website and optimization of the content; it is more than a few backlinks and social media. It involves the optimization for emerging rank factors and local SEO. This requires ample of research and strategy building. SEO expert in Houston will help you with the marketing of your products, communicating with the consumers and strategy building. They will help you achieve your long term goals and targets.
3. Reduce costs: If you notice that you have been spending a huge amount over the marketing of your products but it has not resulted in an increase in the sales, you need to hire a Miami SEO expert. Sure you can try doing it yourself but it will only lead to an increase in the costs. When you hire a specialist, you are making an investment which will help you achieve the long term goals. The expert will look at your current marketing strategy and understand what is not working for you. They can work within your budget and make effective changes in the marketing strategy. You are placing your dollars in the right place with SEO experts at your service.
4. Increase in sales: If your long term goal is to achieve an increase in the sales, you need to hire the right person for the same. Focus on the long term success and build a brand. With an SEO expert at your service, you will be able to reach out to the target audience and they will recognize your brand. SEO experts not only help build a brand but also focus on building the credibility with the customers. You can target the local customers as through innovative methods of marketing.
5. Use analytics: There will be a lot of information available after you build a campaign for marketing. If this information is used in an appropriate manner, you can make a huge difference to your marketing efforts. However, you might not be able to understand the figures and the interpretation of the same. SEO expert in Houston can help you analyze the information and know where you are going wrong. If the consumers are not clicking on the website, understand the reason behind it. If they are not adding the product to their cart, you will have to analyze the reason behind the same and an SEO expert can help you do so. You can use the information to track the performance of the competitors and create a strategy that is different and unique.
It is time to hire an SEO expert for your business!