Posted by
Jul 3, 2017
in
Marketing
|
Comments Off

on The Crucial Elements to a Successful Corporate Video Production
on

Corporate videos are used for several business purposes such as showcasing mission statement, company announcements, launching a product, or training videos, etc. but how do you ensure your corporate video has everything needed to be successful?
Corporate Video production is a complex process.  Here are the five crucial elements needed for a successful corporate video.
Message
For starters your video production company should have an in depth conversation about the message that you want to convey.  Knowing this will inform how the corporate video is developed. Depending on what messages you want to communicate the video production company Miami may recommend that you not try to cram everything into one corporate video. For example, having an organized approach to presenting your content in video format will better resonate with your audience.  So, it may be better to break content down into smaller digestible segments. The corporate video producer you choose to work with will be able to outline a sensible strategy to develop video content focused on your messaging.
Blueprint
A good blueprint services as the foundation of a great video; it is an important element that guides the corporate video production.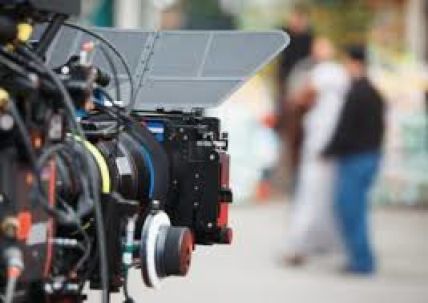 The blueprint is an overview of how the corporate video producer and your team see the video shaping up.  It will identify all of the layers of your video production including visuals, audio cues, and graphics.  Further, it will identify where the video will be shot and identify key visuals and key messages to ensure that the corporate video is completely on message.
This blueprinting process during pre-production, takes a huge role in guiding both the production, and post-production process.  For example it will identify if you have an ideal location for the shoot? What do you need at the location to shoot a particular sequence?  What are the best light positions at the location?  In terms of post-production it will guide the editing team as to what the final video(s) are and what should be included in each.
Budget
Once you have defined your message and have a strategy, you need to determine the budget for the corporate video production.  Knowing your budget beforehand also allows you to narrow down your choices and determine what is possible within the budget; your corporate video producer will be able to guide you and help you make the most efficient and cost-effective video production.  To that end, it is recommended that you seek a corporate video production company that works on a flat-rate; an experienced video producer will be able to understand your project and know what it will cost to produce and be able to provide you with a flat-rate so that there are no budgetary surprises.
Target Audience
If you want better results from the marketing campaign, you need to clearly define your target audience. Defining target audience means building buyer personas which is often a complex process.
By knowing the audience, the corporate video production company, can help steer your video production in a direction that will speak to that audience. One of the great aspects of producing video these days is the ability to narrowcast or highly define the audience that you are producing the video to reach.  So, you may produce a video for a specific sales need, or to educate a targeted internal or external audience.
Video Duration
The duration of a video is an important metric that affects lead conversions. People have a short attention span and majority of the viewers will move to different video or content after watching few seconds of your video.
As per Wistia, a video hosting company, the ideal length of the video is 2 minutes.   The company also says a 90-second video is as effective as 30-second video; for marketing purposes you should always aim to keep the video length within 2 minutes.  However, speak with your corporate video producer to determine what is right for your particular corporate video production project.
Do you have great ideas for successful corporate video production?  Feel free to share in comments.