Posted by
May 4, 2018
in
Online
|
Comments Off

on Search Engine Optimization Myths and Facts
on

Strategies that used to work in the past do not work any longer and Google is constantly changing its algorithm which has made it difficult for companies who use the same strategy for many years. In order to grow your business, it is important to adopt the latest tools and technology and move towards digital marketing. Very few people understand how SEO works and there are a lot of myths associated with the same. We debunk some of the most common myths here.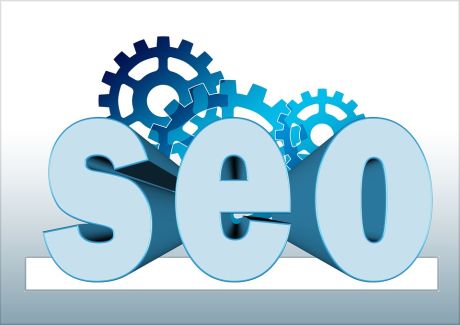 1. There is a duplicate content penalty: This is one of the biggest myths that stop companies from generating content. Many believe that there is a penalty associated with sharing the content which has already been shared by different websites. In fact, you can post other people's content and you will not have to pay any penalty if you have the author's permission to do that. However, it is wiser to not post the same article on your website, it is best to have original and engaging content in order to draw people to your website.
2. More Backlinks are better: Backlinks are a part of the SEO strategy for every business. The problem with bank links is so severe that Google had to integrate an algorithm into its search engine. Many SEO firms believe that larger the number of backlinks, larger will be the website clicks. However, this is not true. It is important to focus on high-quality backlinks rather than a large number of low-quality links. In order to reach the top of the search engine results, it is important to provide quality and not quantity.
3. Social media is useless: This is another myth which needs to be debunked. Social media does not help improve your website ranking but it helps create awareness about the existence of your business. When you share your business through social media, you are reaching to hundreds of consumers across the globe. A substantial number of users on social media research about the brand and the product before making their purchase. You can reach out to the target audience through a social media campaign and grow your business. It will not directly improve the SEO but will help the business grow and attract target consumers.
4. SEO is expensive: Many small businesses and startups avoid SEO because they are under the illusion that it is expensive. It is important to note that digital marketing is cheaper than the traditional form of marketing. SEO is a cost-effective method of reaching out to the target consumers across the globe and to convert the leads into paying consumers. Depending on the marketing campaign, you can invest in SEO. It gives a higher ROI and is one of the most effective tools of marketing. Every type of company invests in SEO for growing their business.
5. The promise of Guaranteed Ranking: If a company is promising you guaranteed ranking, they are lying to you. No company in the world can guarantee your ranking based on the SEO. It is possible but nobody can guarantee it. There are a number of SEO companies that offer guaranteed rankings and there are a large number of business owners who are under the myth that this is possible. Sadly, it is not possible to guarantee rankings way in advance. There is no loophole through which your business will rank at the top of the search engine. Give the fake promises a miss and find an honest company that gives realistic results.
Do away with these five myths that are stopping you from investing in SEO. For Sugar Land SEO, choose professional agencies that have experience as well as expertise in the industry. A professional company will promise you real results and will show their portfolio. You need to understand what SEO is and how it works for your company. A reliable SEO company Miami will be happy to answer all your questions and will explain their strategy to you. Look at their past experience and their portfolio to gain an understanding of their work.