Posted by
Apr 15, 2020
in
Marketing
|
Comments Off

on The Necessity of Working with WeChat Marketing Agency
on

WeChat is not just a social media platform in China, but an everyday necessity for over billion Chinese users. They use it to connect with family, friends, and acquaintances, and also for conducting business, making purchases, paying bills, and getting information. Most WeChat users check their accounts several times a day. That means that if you advertise your products and services on WeChat, you will be able to get them before a maximum number of people and potentially earn an excellent ROI.
Many foreign companies, however, stumble on the twin obstacles of language and culture. Very few have the fluency or the cultural understanding that is necessary for effective marketing on the local and national level. And there have been instances of companies making a faux pas that end up amusing or offending people and hurting their brands. To avoid this, you should consider hiring a WeChat marketing agency and working with them to promote your business on the social media platform.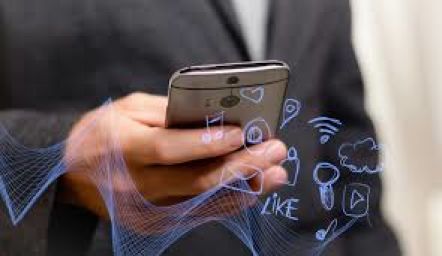 Here's why you need to work with a WeChat marketing agency:
You will need their assistance with account registration
Before you can open an account on WeChat and start using the platform for your business promotion, it is mandatory to make an official registration. The Chinese government requires this of all foreign companies that want to operate in the country and use its social media. You can sign up for a WeChat public account either as a foreign company or through a Chinese WeChat marketing agency.
If you choose the second option, the WeChat marketing agency will collect the necessary documents and fees from you and handle the complete registration on your behalf. You will then be able to enjoy all the advantages that are available to businesses with registration in China. These are not available to companies that the Chinese government has not officially sanctioned.
You will be able, for example, to use all the WeChat features and connect with users in China if you have registered on the platform through a WeChat marketing agency. However, if you registered as a foreign company, your outreach will be limited to WeChat users who live outside China. While that has its uses, it wouldn't help you too much with your goal of making your brand known far and wide within the massive Chinese consumer market.
You will need their help to develop a better understanding of the Chinese market
To successfully market your products and services in China, you need to have a good understanding of the local conditions. Your marketing experience in other parts of the world may not necessarily be as useful here. Along with requiring fluency in the language and an understanding of the culture, you will need to be up-to-date on the consumer behavior and social trends that are unique to China.  Without this knowledge, you will stand little chance of making it business-wise in the country. That's why you need to hire a WeChat marketing agency to help plan a China-specific marketing strategy.
You will need their input for achieving maximum audience outreach
After setting up a WeChat account, the next step is to connect with your target audience and make them aware of your products and services. If you don't have the language skill and cultural understanding to handle this aspect, it is best to work with a WeChat marketing agency. They will not only research the target audience on your behalf, but they will also help you to chalk out a social media strategy that will garner you more followers. Additionally, they will engage with the audience and answer their questions and concerns about your brand.
You will need them to draw up a mobile-friendly marketing strategy
A large percentage of Chinese users access WeChat via their mobile devices. To reach and engage these people, you need to have a mobile-friendly strategy in place. The WeChat marketing agency you hire will assist you in creating and optimizing mobile-friendly content that will increase your follower count and the web traffic to your account and site. With heightened online visibility, you are likely to see a marked improvement in your business. A WeChat marketing agency is, thus, a necessity for business success in China.