Posted by
Jun 12, 2018
in
Online, Marketing
|
Comments Off

on Top Reasons Why You Should Hire A Digital Marketing Agency
on

The Chinese digital market arena is very much unique in terms of its consumer behavior, likings, and legal formalities especially for foreign companies whereas language issue will appear as the biggest blockade at every step. Imagine you are targeting a market that counts 724 million internet users, and more than 58% of business ads in online platform.
This shows clearly that your target digital market landscape is extremely competitive. So, with a view to generate a rewarding ROI, being a western business counterpart you need to be careful to understand the market, grasp the dynamic digital marketing mediums, tailor your advertisement before knocking the target audience. Incidentally, in no way, you are going to meet Google community, Facebook, Twitter, YouTube in China which are banned with the Chinese Firewall policy. If you still have any sort of uncertainty to hiring a China digital marketing agency, go through the top reasons stated below which will surely help you take the right decision.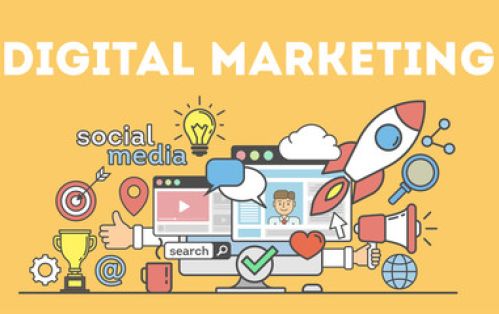 Top Reasons to Hire a Digital Marketing Agency
Help Access Marketing Platforms
No denying, your digital marketing endeavor in China begins with the correct accessing to the digital platforms, which have already been proven in the industry. Simply put, as your first choice is boasting your presence in Google, consumers in China determine the reliability of a foreign company only if it's well presence in Baidu advertising and search engine. So long it concerns to social media marketing, WeChat and Weibo are the top popular social platform, where promoting you makes it a must to reach largest number of potential consumers. However, none of Baidu, WeChat or Weibo work directly especially with foreign companies, whereas hiring a Baidu's certified and experienced digital marketing agency in China is the only choice.
Market Knowledge
The Chinese market is completely distinct from West whereas the market trend is equally fast varying due to advanced technology, consumer likings and law and regulations. No one but a skilled digital marketing agency in China, operational for quite a good time in the industry and has a good client base can come handy in your challenging marketing drive. You will find them up-to-date with the real time market scenario which is crucial to understand which class of Weibo advertisement or WeChat tool will be rewarding to get the best response from Chinese consumers.
Legal Formalities
Meeting the legal formalities to enter into the digital market arena will appear simply oceanic for you, being a foreign company in China. Whether, it is about registering in Baidu, booking an ad in Weibo or becoming a WeChat member, just 'signing in' is not going to help, that you've done so far. You have to furnish a series of official documents plus pay registration fees on verification and approval to get started in China. Tracking them without being prepared with a digital marketing agency in China is next to impossible. In addition, once you begin, as your trusted partner the agency will guide you to locate other business associates whom you will require on the path, say for example Shipping Services of C&F agent.
Expert Services
All that the internet can do for you is providing the basic guidelines about the things to do, ideas about the digital mediums, cost of having membership etc. However, what you need is detailed expert services and advisory of a reputed digital marketing agency, which will work in combination with your team members, suggest you for needed documentations to get registered. Operational with expert SEO in The Woodlands, web designers, professional writers, meanwhile, your agency will customize website, advertisement page, web contents, and research keywords for Baidu SEM.
Experience
None can deny the worth of experience that comes through education, practical knowledge, and awareness concerning the always changing industry. A specialized digital marketing agency in China that has developed in Chinese digital marketing setting is unambiguously deeply-informed concerning its consumers likings, activities, expectations from their service providers. In a word, they are the seasoned professionals to make your digital marketing endeavor a success.