Posted by
Dec 30, 2017
in
Staffing, Helpful Tips
|
Comments Off

on Guide to Choosing the Right Marketing Staffing Agency
on

Whether you run an established business or a startup, marketing is the most important function of your business. You want to have the best marketing team that can attract customers and increase your sales. The success of your company depends largely on the quality of your marketing team and its ability to attract new customers, and retain old ones. However, you may not have the time, resources, or the expertise to pick the right marketing team for your business. If you need quality marketing professionals, approaching professional recruiters such as marketing staffing agencies is your best option.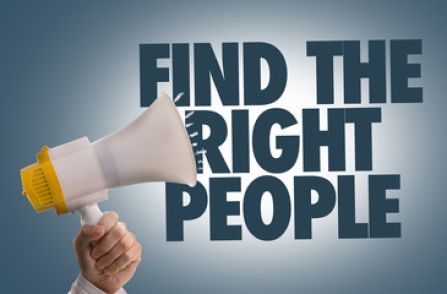 As full time recruiters, marketing staffing companies help businesses by providing them the best of the marketing professionals from around the country. They have experienced industry veterans onboard who can find, and vet the top talents and offer them to your business.
With the help of marketing recruitment companies, you can find quality talent at short notice and on flexible terms that helps you save money, time, and efforts on recruitment. However, you will have to make sure you work with the right agency that has the experience and expertise to help you hire the perfect marketing team.
Tips to choosing the right marketing staffing agency for your business:
• Business requirements: Before you go shopping for a marketing staffing agency, you need to have a clear understanding of your business requirements. You need to find answers to questions such as, what level of marketing expertise your business/ project requires or if your business requires permanent staff, contract hires or temporary to permanent hires.
• Research the recruitment industry: Once you have a clear understanding of your business requirements you need to understand how the recruitment industry, especially how marketing staffing agencies work. Having an overview of the industry and its working style helps you save time by avoiding companies that are not reputable.
• Check the agency expertise: Once you have shortlisted the probable agencies to approach for your recruitment needs, you need to check if the agencies offer talents for your line of business. Some agencies offer staff for any business, while some specialize in providing talents to only a specific industry, or specialized skills. If you are looking for professionals with special skills or your business requires the services of specialists you need to approach an agency that offers specialists.
• Services offered: Make sure the agency offers the kind of staff you need. Your current project may require contract hire, so make sure the agency offers staff on contract hire basis. It is also important that you work with an agency that can also manage your future requirements of any nature. In the future, you may require permanent or temporary to permanent staff, so make sure the agency offers flexible staffing options.
• Pricing: Pricing is a very important factor in making buying decisions. Similarly, when shopping around for recruitment services, prices these agencies charge is an important factor to consider. You need to select an agency that offers quality staffing solutions to your business at competitive prices.
In addition to the above factors, you also need to check if the agency offers value added services such as onboarding, background checks, etc., if they do, do they charge an additional fee.